Deal announces senior administration changes
Gov. Nathan Deal today announced that Governor's Office of Student Achievement (GOSA) Executive Director Martha Ann Todd will serve as Deputy Commissioner of the Technical College System of Georgia (TCSG) following the appointment of Matt Arthur as TCSG Commissioner. Following Todd's departure, Deal appointed GOSA Deputy Director of Innovation and Academic Strategy Cayanna Good, Ph.D., to fill the position of GOSA Executive Director. Both changes are effective Jan. 2, 2018.

"Education is the gateway to a better life, and we have no greater responsibility than ensuring that every student has access to a supportive learning environment," said Deal. "Martha Ann has demonstrated an unwavering commitment to Georgia's students and her efforts at GOSA have proven instrumental in identifying and addressing the challenges facing our education system. Under her guidance, GOSA has invested in the classrooms of today to prepare the workforce of tomorrow.

"Just as early childhood education provides a solid foundation for academic success, TCSG strengthens the classroom-to-career pipeline by introducing students to high-demand fields later in the process. Through TCSG, we are advancing workforce development initiatives and ensuring that Georgians can develop the skills needed to secure meaningful employment. I am confident that Dr. Good will continue GOSA's critical work and that Martha Ann will continue to be an effective leader in her new role with TCSG."
Martha Ann Todd – Deputy Commissioner, Technical College System of Georgia (TCSG)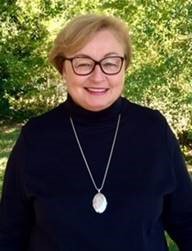 Todd has served as the executive director of the Governor's Office of Student Achievement since March 2013. She was previously an assistant superintendent for Meriwether County Schools and an associate superintendent of teacher and leader effectiveness with the Georgia Department of Education. With more than 37 years of experience in public and private education, Pre-K through the 12th grade, Todd has worked as a classroom teacher and has held a range of leadership roles at the school, district and state levels. She is a graduate of Emory University, Columbus State University and Georgia College. 

Cayanna Good, Ph.D. – Executive Director, Governor's Office of Student Achievement (GOSA)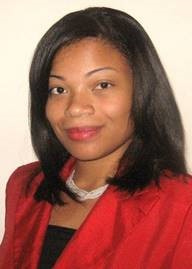 Dr. Good is currently the Deputy Director of Innovation and Academic Strategy for the Governor's Office of Student Achievement. She was previously the Director of School Improvement for the Georgia Department of Education (GaDOE) and worked as an education program manager for the GaDOE Charter School Division. Dr. Good has experience as both a high school and elementary school teacher. She has also worked as an overseeing partner of the New Teacher Project's Georgia Teaching Fellows and as the managing director of the Teach for America School Leadership Initiative. Dr. Good earned a bachelor's degree in English Literature from Fisk University, a master's degree in Education from Georgia State University and a doctoral degree in Philosophy from Mercer University. She and her husband have two children and live in DeKalb County.