Deal nominates new head for Economic Development
Upon board approval, Isakson chief of staff will succeed Cummiskey as commissioner
Gov. Nathan Deal today announced that he has nominated U.S. Sen. Johnny Isakson's chief of staff, Chris Carr, to succeed Chris Cummiskey as the commissioner of the Georgia Department of Economic Development. Cummiskey will join Southern Co. as chief commercial officer of Southern Power.
"Chris Carr is respected throughout the state and has built a deep reservoir of goodwill," Deal said. "I trust he will pick up where Chris Cummiskey has left off and bring more economic expansion to Georgia. He has served Georgia well in Sen. Isakson's office and he'll continue to do that in his new capacity.
"Chris Cummiskey has worked hard and delivered good jobs for Georgians. He's led and partnered with me to make Georgia the No. 1 place in the nation to do business. Others have obviously noticed Chris's abilities, and he is moving on to a great opportunity. I wish him the best of luck, and we will miss him here."
Isakson pointed out that both Carr and Cummiskey have deep ties to the senator's office.
"Chris Carr has done a fantastic job as my chief of staff, and the Governor has made a great choice to lead the Georgia Department of Economic Development," Isakson said. "This marks the second time a former Isakson staffer has been chosen to lead this agency that is so critical to Georgia's future."
Cummiskey will serve at GDEcD until Oct. 11. Upon board approval, Carr will become commissioner in early November.
 Chris Carr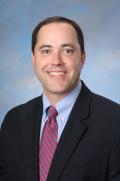 Carr has served as chief of staff to U.S. Sen. Johnny Isakson since 2007. Previously, he  served as Isakson's deputy chief of staff as well as campaign manager of his 2004 U.S.  Senate race. Prior to his tenure with Isakson, Carr worked for Georgia-Pacific, as vice  president of the Georgia Public Policy Foundation and as an attorney with Alston & Bird in  Atlanta. He received his law degree and Bachelor of Business Administration degree at the  University of Georgia.