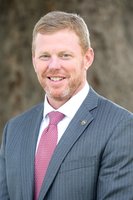 Chris Riley, Chief of Staff
Riley has worked for Gov. Deal for more than 24 years. He first worked for Deal in the then-state senator's 1992 campaign for Congress and spent the next 17 years working for Deal's House office, serving most of that time as chief of staff. In 2009, Riley left the congressional office to run Deal's campaign for governor. A Gainesville native, Riley graduated from Georgia Southern University. He and his wife, Bambi, have two sons and live in Gainesville.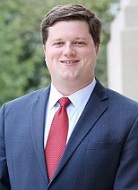 Carey Miller, Executive Counsel
Miller serves as Gov. Deal's Executive Counsel. He is a co-chairman of the Georgia Council on Criminal Justice Reform and sits on the State Steering Committee for the Juvenile Detention Alternatives Initiative. Miller previously served as deputy executive counsel and public safety policy advisor in the Office of the Governor. He is the former senior managing editor of the Georgia Journal of International and Comparative Law and a former president of the Student Bar Association at the University of Georgia School of Law. Miller earned a bachelor's degree in Political Science and a law degree from the University of Georgia. Miller and his wife, Jessica, reside in Decatur.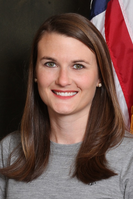 Katie Childers, Deputy Chief of Staff for Policy
After graduating from Terry College of Business at The University of Georgia, Childers earned her master's in Business Administration from Georgia Southern University. In 2011, Childers joined the Governor's Office after working as an intern for Governor Sonny Perdue and in the insurance industry as a business development manager. She has served as Deal's health policy advisor and policy director.  Currently, Childers works as the deputy chief of staff for policy.  In her current role, she is responsible for overseeing the team of advisors who develop and advocate for Deal's policy agenda to legislators, the executive branch, and other stakeholders. Childers was named to UGA's 40 Under 40 in 2016. She and her husband, Will, have one son and are members of Peachtree Road United Methodist Church. They reside in Atlanta.
 

Teresa MacCartney, Chief Financial Officer, Director of the Office of Planning and Budget
MacCartney was appointed as chief financial officer and director of the Office of Planning and Budget by Gov. Deal in October 2012. MacCartney began her career in the Governor's Office of Planning and Budget in 2001. She left in 2003 to become the senior policy adviser for budget and government affairs at the Georgia Student Finance Commission. MacCartney returned to OPB in 2005 as director of the education division and was promoted to deputy director in 2010. While at OPB, she was the state leader for the Federal Stabilization and Education Jobs programs and provided oversight for the divisions of technology and administration. She served as the deputy superintendent for Race to the Top implementation, providing oversight and management of Georgia's Race to the Top application. MacCartney earned a bachelor's degree in Science and a master's degree in Public Administration from Georgia Southern University. She and her husband, Andrew, have two children. They live in Marietta.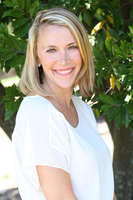 Jen Talaber Ryan, Deputy Chief of Staff for Communications
Talaber oversees the governor's communications department. She has worked as Deal's deputy communications director since Gov. Deal began his second term. She began work in his first term as a communications specialist, then spent two years as a communications director in Georgia's U.S. House delegation before returning to Georgia as the spokesperson for Deal's re-election campaign. Talaber graduated from the University of Florida. She and her husband, Shawn, are parishioners at Christ the King Catholic Church and reside in Atlanta.